Anatolian Heritage Federation News
NILE ACADEMY is a co-educational, non-denominational, private school providing education in English
AHFAdmin
Edmonton Intercultural Dialogue Institute hosted a round-table discussion on "Radicalization of Youth" at the IDI Edmonton centre. [...]
AHFAdmin
This year's graduation ceremony was more lively and exciting then ever before. Two valedictorians from each campus [...]
Social Cohesion & Dialogue
Intercultural Dialogue Instituteis a federal organization, it has 11 chapters all around Canada.
AHFAdmin
IDI hosted discussion  series in Toronto, Ottawa and Edmonton on themes around Radicalization and Extremism Ottawa's Intercultural Dialogue [...]
AHFAdmin
"3 families from 3 different religions meet on an iftar dinner'' Intercultural table : Food that gathers [...]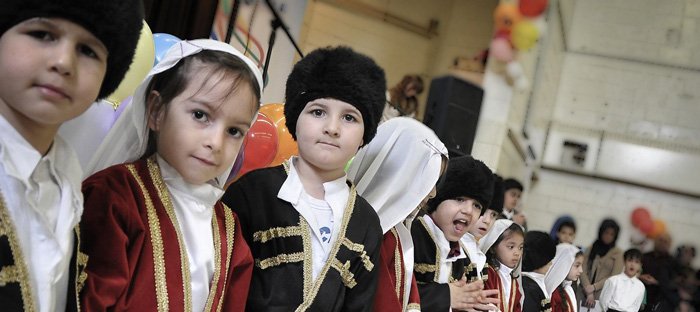 Anatolian Cultural Centre is the common name for the Anatolian and Turkish cultural centres member of Anatolian Heritage Federation in Canada
AHFAdmin
Colonel Guy Chapdelaine from the Office of the Chaplain General, National Defence Headquarters, led off with carefully [...]
AHFAdmin
IDI-Ottawa's Ramadan pre-dawn breakfast program was covered on the daily Ottawa Citizen. Intercultural Dialogue Institute-Ottawa's 2015 Ramadan [...]
Entrepreneurs & Professionals
Turkey has experienced record economic growths within the last decade and increasingly becoming a major player among the G20 countries.
AHFAdmin
"Fethullah Gulen using the past in order to go forward into the world. Into the future." "The [...]
AHFAdmin
Turkish Islamic scholar Fethullah Gülen has called on Muslims around the world to denounce terrorism, defend human [...]